Our Teachers
---
Yanina Mikhaylyuk
artistic director
ballet/character dance instructor
Miss Yanina Mikhaylyuk is a highly experienced and accredited ballet teacher. She began her training at the State Ballet School in Khabarovsk, Russia. After graduating she became a member of the State Musical Theater. In 1993, Miss. Yanina attended Saint-Petersburg, University of Humanitarian Arts, Russia. In 1998 she graduated with honors as a "Ballet Master" specializing in choreography, ballet, character and historical dance.
In 2003, Miss Yanina moved to Eastside with her family and began teaching at the Academy of Performing Arts in Redmond. Over the next five years, she worked with many ballet schools in the Eastside. Then in the fall of 2009, she was opened a new ballet school in Redmond Town Center together with Ellen Chepur, owner of Art School Ellen. After 3 years of successful work the ballet school under the direction of Yanina Mikhaylyuk moved to larger premises in East Business Park, Redmond. Miss Yanina has performed many classical and character roles in Russia and America in productions with different companies.
For last five years she has released on a big stage as a choreographer ballets such as The Nutcracker, Coppelia, Cats, Chipollino and brand new kids ballet Emelya, based on Russian folk tales.
Her teachings were demonstrated by the accomplishments and awards her students brought home from numerous ballet competitions.
---
Victoria Gutierrez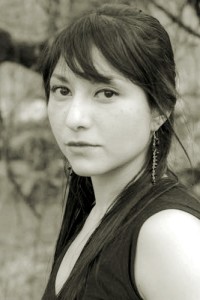 ballet instructor
Victoria Gutierrez started dancing at the age of ten and after 8 years of professional training she received her dance degree from the National Institute of Fine Arts (INBA) in Mexico City.
In 2007 she moved to Seattle, where she has performed as a company member with Evergreen City Ballet, ARC Dance, International Ballet Theater and Katie Hagelin Dance Proyect.
She has also done choreography for Le Faux Show in Seattle and is currently teaching Ballet, Jazz and Contemporary Dance at multiple schools in the Eastside.
---
Maria Levochkina
ballet/ character dance instructor
After graduating from high school Maria entered and successfully completed Moscow Regional College of Culture and Arts, specializing in choreography (1990-1993). Then, Maria entered and successfully completed Moscow State University of Culture and Arts (1993-1997). Since 2002, Maria has been teaching choreography and rhythmic in a kindergarten at Saint Nicholas Cathedral in Seattle.
In 2006 she founded a children's choreographic group "Zhar-Ptitsa" ("Phoenix"). The group's main emphasis was on Russian folk dancing.
In 2009 she founded adult dancing group "Ivan-da-Mar'ya" and became its director and choreographer. The group studies and performs Russian folk dances, dances of nationalities of the former USSR, dances of other world countries, and modern dances.
---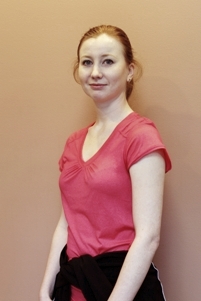 Yulia Tugusheva
ballet/ stretching instructor
Yulia Tugusheva started dancing when she was only 5 years old. She began in a school sports class of rhythmic gymnastics, where ballet training was mandatory.
She continued to be trained at the theater ballet school, "Terpsichore", where she refined her ballet skills, as well as engaged in modern dance, jazz, and mastered different styles of contemporary choreography.
Yulia then participated in master classes with Russian, French, and American teachers of modern jazz, classical jazz, and contemporary dance. Yulia graduated from the Ural State University with a Master's Degree of Arts in 2003.
The teaching phase of Yulia's dance career began more than 10 years ago. Her style combines the knowledge and experience she has gained over the years, with a deep dedication to both dance and gymnastics.
Yulia truly enjoys sharing her skills and knowledge; inspiring her students, and proving that they can achieve far more than they first believe.
---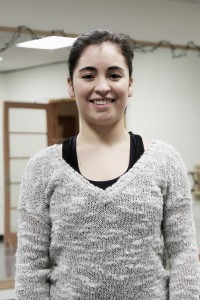 Andrea Freed
ballet/ character dance instructor
Andrea Freed has been teaching at Academy of Russian Classical Ballet for five years and has 8 years of total teaching experience. Her ballet career began when she was 4 years old. Over the past 5 years, under the guidance of her teacher Yanina Mikhaylyuk, Andrea danced all the main roles in productions of Redmond Children's Ballet Theatre.
She enjoys sharing her love and passion for dance to her students. In her last two years of high school, she took part in the Running Start Program, attending Bellevue College to earn high school credit, and earned her Associates Degree in Arts and Sciences in 2014. She is currently working towards her Bachelors of Fine Arts (BFA) in dance at Cornish College of the Arts in Seattle, WA.
---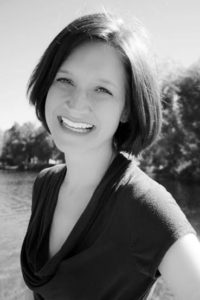 Megan Becker
contemporary instructor
Megan Becker has been dancing and teaching professionally for the past 10 years.
She trained with the Hartford Ballet School, Ballet West, Alvin Ailey, Fresno Ballet, and Richmond Ballet to name a few. She was a company member of Spokane Ballet and is currently dancing with Katy Hagelin Dance Project. She's choreographed and taught at highly respected institutions like Seattle Pacific University, Pacific Northwest Ballet, Shoreline Community College, Taproot Theater, Gonzaga University, the Russian Classical Ballet School, Spokane Civic Theater, and the School of Acrobatics and New Circus.
For three years she ran Drybones Artist Collective, an organization that used the arts to explore social justice issues and contributes to other organizations making a difference in the city of Seattle. Drybones received numerous grants from the City of Seattle to support its productions. She also does theater and musical theater professionally. She's trained and has performed professionally in all styles of dance, but her first love contemporary and jazz.
---